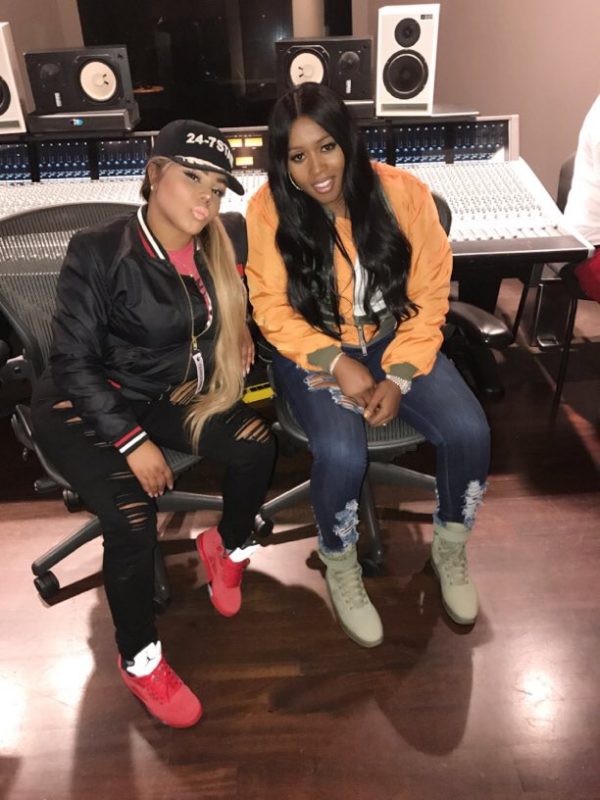 I told you earlier today that Remy Ma had inked a new major label deal with Columbia Records as she prepares to unleash her new album, and now we have more details
The deal comes on the heels of a new single that Remy has with Queen Bee, Lil Kim where to two will reportedly take aim at mutual nemesis, Nicki Minaj. The track will even have a visual that was recently shot according to TMZ.
Remy Ma's first order of business after landing a new recording deal is teaming up with Lil Kim and shading the hell outta Nicki Minaj.

Sources close to the deal tell TMZ … Columbia Records exec Shawn Holiday signed Remy to a multi-million dollar deal, and Remy immediately started working with Nicki's arch nemesis, Kim. We're told their track is called, "Wake Me Up."

The track is riddled with subliminal shots at Nicki:

— "That crown I'm gon take that sh*t. Cause you a clown and homie don't play that sh*t."

— "I heard he lay that d***. You let them filet that fish. You just met him how he bae that quick?"

Sounds like Remy's taking shots at Nicki's relationship with Nas … which, publicly at least, took off pretty quickly. We're told Remy and Kim shot a music video for the track last week in the Bronx.

Remy has a new manager too … Vincent Herbert, who used to rep his now estranged wife, Tamar Braxton, before she filed for divorce.
Get into some of the upcoming video snaps exclusively from TMZ.