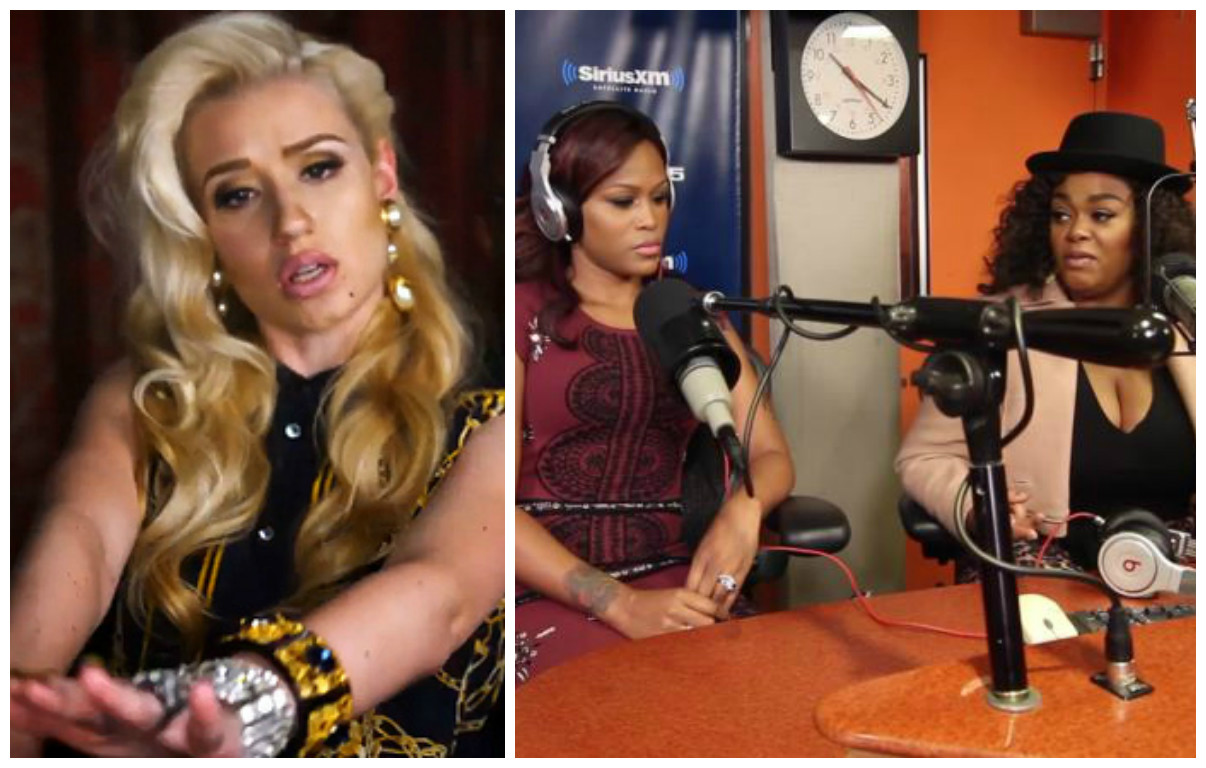 This week while on a promo tour for their new Lifetime feel 'With This Ring' Philly natives Eve and Jill Scott stopped by 'Sway In The Morning' to chat about the movie, and most notably the topic of Iggy Azalea and her "blaccent" came up.
Back in 2012, Eve did an interview with WomenofHiphop.com and was quizzed on her thoughts back then of Iggy.
"I'm not really into the Iggy Azalea chick. I can't really fuck with her music, but her look is crazy. I just can't believe it." she revealed.
Iggy responded to Eve's critique back then during an interview with XXL where she stated:
"I like Eve," "I used to be like, 'It is real, let me prove it to you. Now, I don't care if you think it's real or not because it's what I love, it's my life. I don't give a fuck if you think I am or not 'cause that girl in the crowd understand it and that's who it's for, if you don't then it's not for you."
Fast forward to this week when Sway quizzed both ladies on their thoughts of Iggy they both offered interesting takes on the Australia bred femcee and their thoughts of her authenticity. Eve revealed:
She's representing a group of girls right now as well. I think people right now are too quick to give too many accolades to new people. That's the one thing I just can't stand. Let her do her thing. It's not my cup of tea but she's representing for somebody.

"The 'blaccent.' Is that horrible? A lot of people gonna get mad at that, say what you want, but fuck it. I'm saying it in a sense that, she's from a different place. I've said this before, It would be dope to hear her with her swag. What are you, who are you and what is that? That's the only reason I say that. [Australians] are so dope. That's my only thing."
Meanwhile Jill shared her perspective:
It's a little challenging for me, because I come from the era that she pulled from. To me, it's a mixture of Da Brat and Eve. That's what it sounds like to me, so that's a little challenging for me. But I'm a mixture of Sarah Vaughan and five other things so for somebody else that comes from that era, they'd be like 'You aight.' so that has been the only thing that stops me, is that I know where that comes from. It sounds like a big bite to me.
Well once Iggy got wind of Eve and Jill's perception of her, she took to Twitter to address them.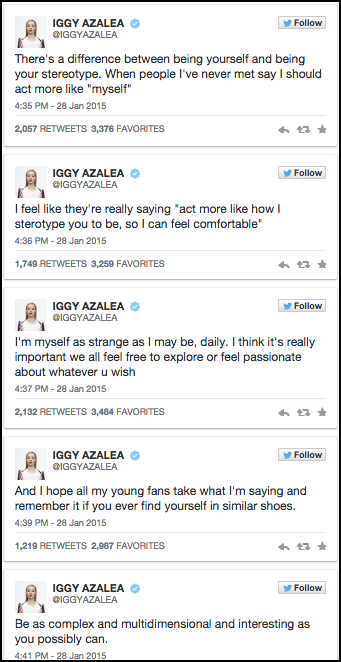 Do you think Eve & Jill's comments were accurate or appropriate, and what about Iggy's response?