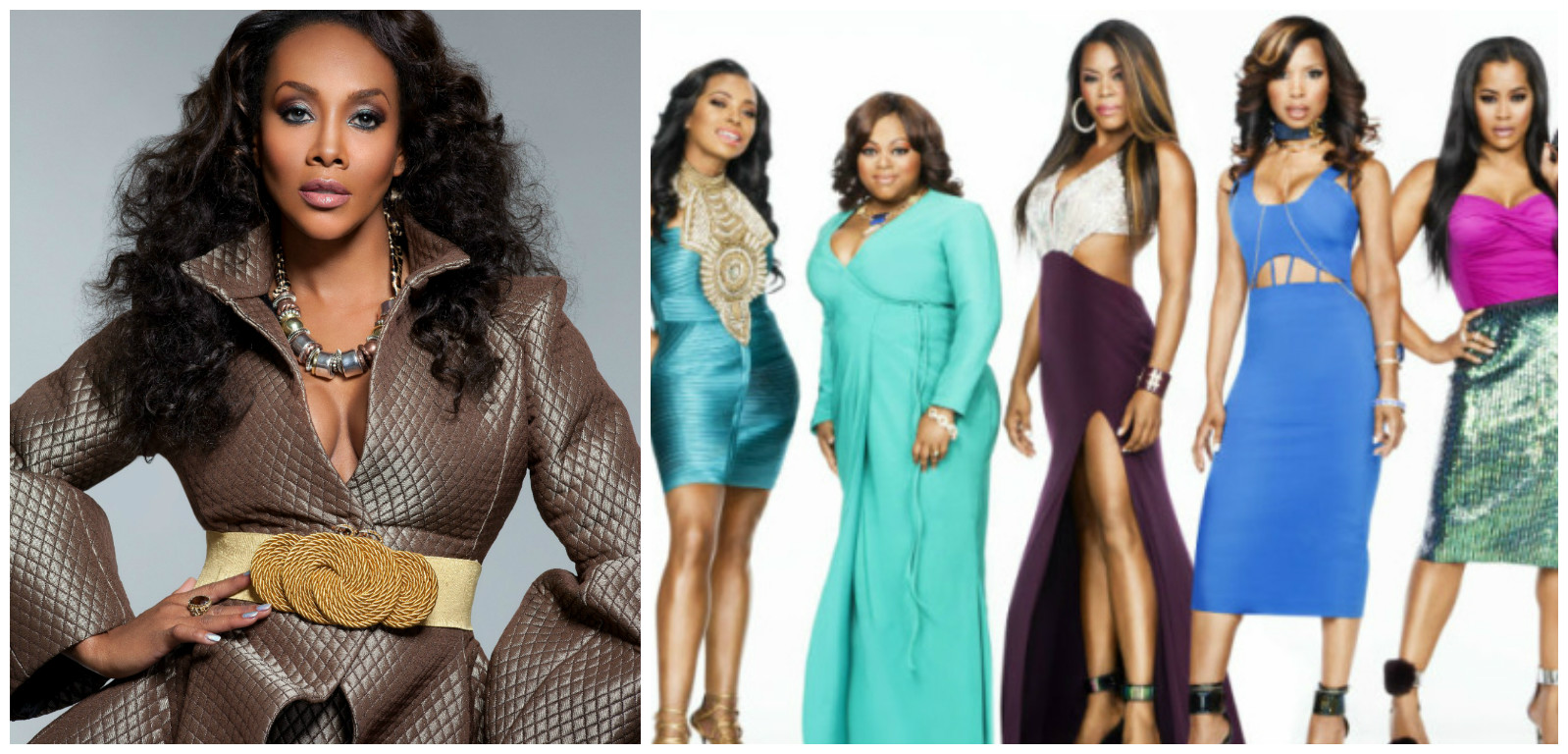 TV One has yet to confirm if its hit show 'R&B Divas' will return meanwhile it's spin off 'R&B Divas:LA' is wrapping up its third season. It looks as though the network has however recently announced other returning and new shows coming to the network this year.
According to reports the network will have a slew of new artists covered on its documentary 'Unsung' including R&B group XScape and one of our faves Ms. Vivica A. Fox is joining the cast of 'Hollywood Divas' in a guest star capacity. The YBF confirms the following:
The Unsung Miki Howard Story – Not many R&B artists have enjoyed a string of #1 hits like Grammy nominated artist, Miki Howard (Come Share My Love, Ain't Nobody Like You, Love Under New Management, Baby Be Mine). Groomed to compete with Whitney Houston in the 80's, Miki's career was derailed by poor relationship choices and drug addiction. Miki's story of survival ranges from being raised by neglectful gospel singers to being thrown out of the house at 16 years old and having love affairs with Gerald Levert and Easy E. The film is slated to premiere in 1st quarter 2016.
Hollywood Divas – The reality series continues to follow actresses Elise Neal (The Hughleys), Golden Brooks(Girlfriends; Second Chance Christmas), Paula Jai Parker (Hustle and Flow; The Summoning), Countess Vaughn (The Parkers) and Lisa Wu (Real Housewives of Atlanta) as they navigate life in Hollywood and attempt to stay relevant in the unpredictable entertainment industry. This season adds special guest star, Vivica A. Fox
Unsung – A perennial viewer favorite, TV One's multi award-winning signature series reveals the untold stories of beloved R&B stars and the enduring impact they've had on the music industry. Upcoming artist profiles include: Ike Turner, Otis Redding, Chuck Brown, Kid N' Play, DJ Quik, Xscape and Full Force.
Unsung Hollywood – From the producers of Unsung, this doc profiles groundbreaking artists and entertainers whose work has left an indelible mark on the entertainment industry. Upcoming profiles include: Joe Morton, Bernie Mac, Sammy Davis Jr., Billy Dee Williams, and the movie Car Wash, among others.
We are pretty excited to hear about Viv heading to HWD's and have been wanting to see her on our screens regularly for a while, especially after her recent stint on 'Celebrity Apprentice'. We also are looking forward to a few of the artists to be featured on 'Unsung' this season.
Update:'RHOA' and 'Divas' producer Carlos King took to Instagram to confirm the news of Vivica joining.