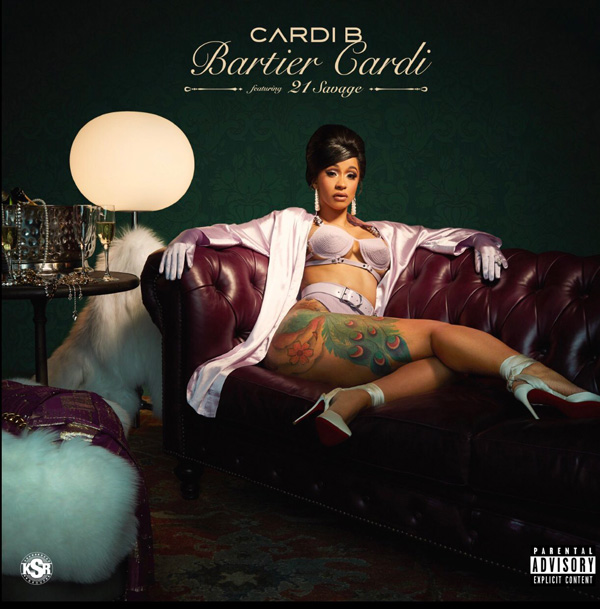 Cardi B shows no signs of slowing down her rap reign, as it was just announced that her latest single "Bartier Cardi" has been certified gold by the Recording Industry Association of America, surpassing the half million units as of Feb. 26.
Without a visual being released, the single has peaked at No. 14 on the Billboard Hot 100 and is currently sitting at No. 26 in its ninth week on the chart. It is one of six Hot 100 songs that the Hip Hop siren is featured on currently on the charts. Cardi has confirmed that the official video for the single is on the way.
Get into her confirmation below.