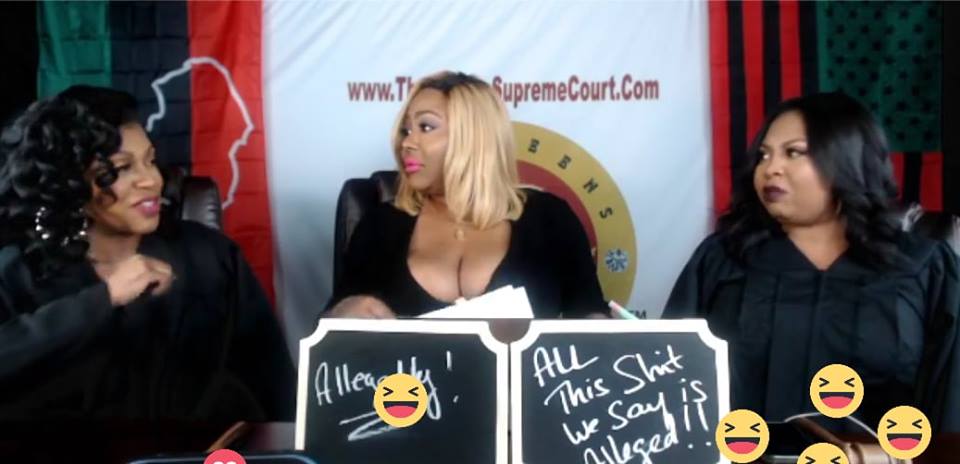 After a brief hiatus following the falling out with former friend/co-host Khia, the official return of  TS Madison and 'The Queens Court' now dubbed 'The Queens Supreme Court,' went down on Monday night via Facebook Live.
As promised, TS brought surprise guests to help her kick off the show which will now consist of rotating "judges/co-hosts" each week. For week one, fans were surprised with singer and 'Love & Hip Hop' star, Lil' Mo, as well as reality star, Shekinah Jo.
The ladies dished on a little bit of everything, and kept it mostly shade free, unlike the previous format. Next week will feature new guests host(s) to help Maddie. If you missed it, get into the full stream below which clocked in well over 20k viewers.
Following the airing of the show, ex co-host, Khia deleted her entire Instagram page just hours after she went live with her own effort 'The Gag Order.' Somebody go check on Khia and make sure she isn't in her van on the edge of a cliff.