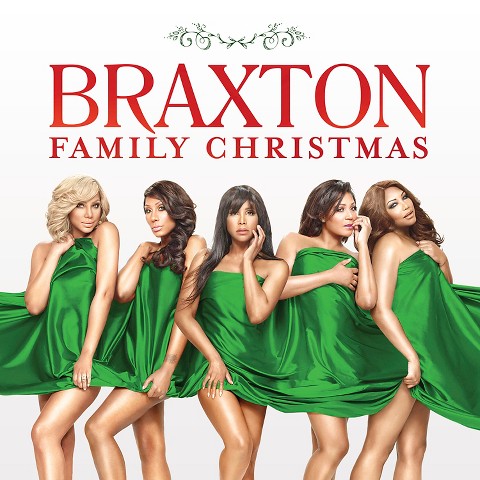 For several seasons of 'Braxton Family Values' the sisters have been trying to come together to work on a sisters album to no avail. Since then we have seen Tamar Braxton launch her successful career in music, daytime TV and last week she dropped her highly acclaimed new album 'Calling All Lovers'.
Toni Braxton released her joint album with Babyface last year and it won her a Grammy, and this week Lifetime announced the planned cast for her upcoming biopic film on her life.
Meanwhile the Trina Braxton has launched a successful company Bar Chix, Traci Braxton also released her debut solo album 'Crash & Burn' last year and Towanda Braxton has pursued her acting career. Now with everyone's goals being fulfilled the sisters have finally completed their long planned sister album.
We saw on the past season as Toni brought the idea back to the table for an album but this time as a Christmas project, however since the finale weeks ago we had not heard any details or confirmation if it was actually coming until now. On Wednesday (October 7)
Target announced the pre-order of their upcoming album 'Braxton Family Christmas' which is slated to arrive October 30, 2015. No official track list has been revealed but check out the tentative cover (which is actually a re-worked BFV promo shot from this past season) so the cover may actually change.