In a move that we certainly didn't see coming, and we're kind of on the fence about, R&B crooner Usher, is going from being a judge on 'The Voice' to now being judged for his dance moves. The 38 year old performer is reportedly in talks to join the season 24 cast of 'Dancing with the Stars.'
The report comes courtesy of TJB, who exclusively revealed the news on Tuesday, although it has not been confirmed by Usher or ABC, the network which airs the show. According to the report: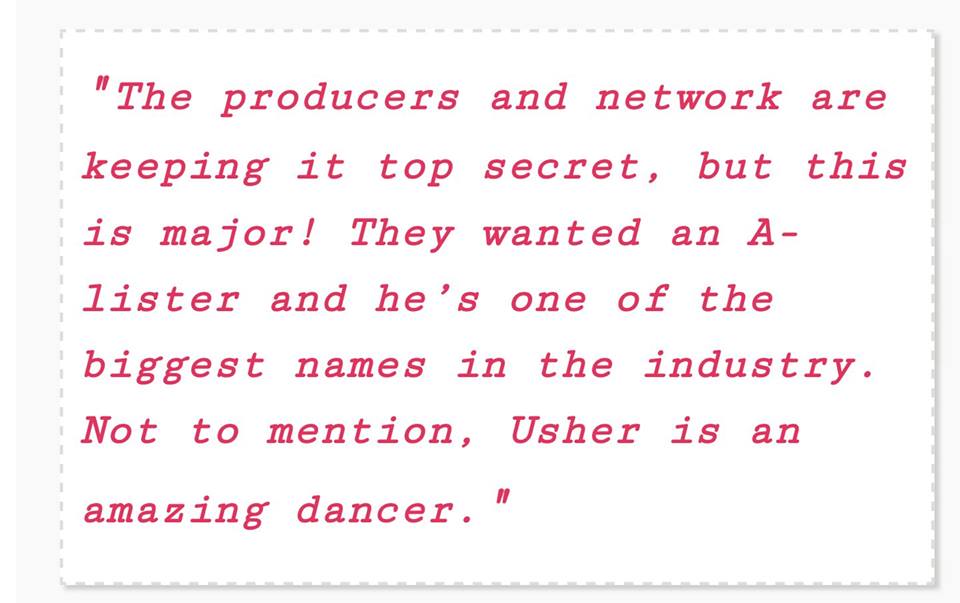 The report further states that although Usher has begun shooting his promo spots for the new season, producers are still working on securing other contestants to compete alongside him.
IF the other contestants are of the caliber of Usher, and the cast is comprised of all A listers, this could be a great season. However, if Usher is the biggest star on the show, it might not do well in his favor. We will stay tuned for more word though.
.