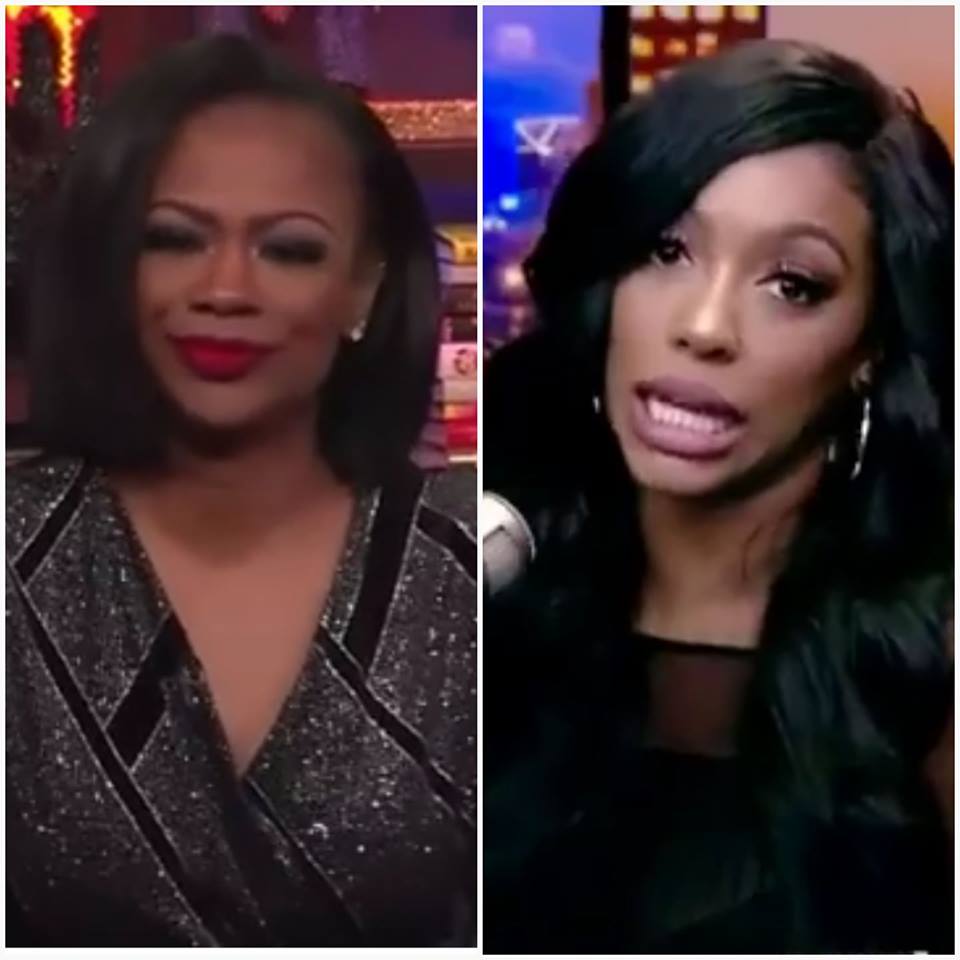 Sunday's episode of 'The Real Housewives of Atlanta' proved that the feud between Kandi Burruss and Porsha Williams is not ending any time soon. In the episode, Kandi invited Porsha to her Essence Magazine cover party, not in an effort to extend an olive branch, but to "show off" her blessings to Porsha. Kandi confirmed she invited her solely just to have her there for "the show" and to stick it to her according to her visit to 'Watch What Happens Live' on Sunday as well.
During the episode we saw as Porsha tried to be cordial and speak several times to Kandi and put their issues aside, but Kandi and her crew continued to throw shade and she continued to do so on WWHL. Well Porsha took to 'Dish Nation' on Monday following the episode and WWHL interview to address Kandi and her shade at the party and on WWHL.u
Well on the next episode we will see Porsha go meet with Mama Joyce after being invited out to lunch by her to discuss the issues between she and Kandi. Get into that teaser below.