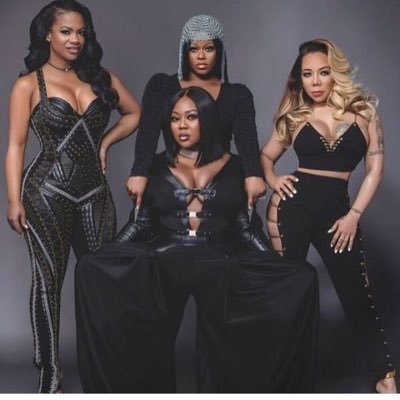 The ladies of Xscape have been receiving great reviews since kicking off their 'The Great Xscape Tour' almost two weeks ago, and haven't had any major snafus–that was until this weekend.
While performing in Charlotte at the Spectrum Center on Saturday, Tamika Scott suffered a bit of an embarrassing moment while doing a dance break.
During the set, the ladies start off in their their baggy 90's gear, but at a portion of the show, their backup dancers rip their clothes from them to reveal more sexy and sultry body suits.
The costume change has gone off well without any glitches, but not on Saturday, get into the awkward moment below.