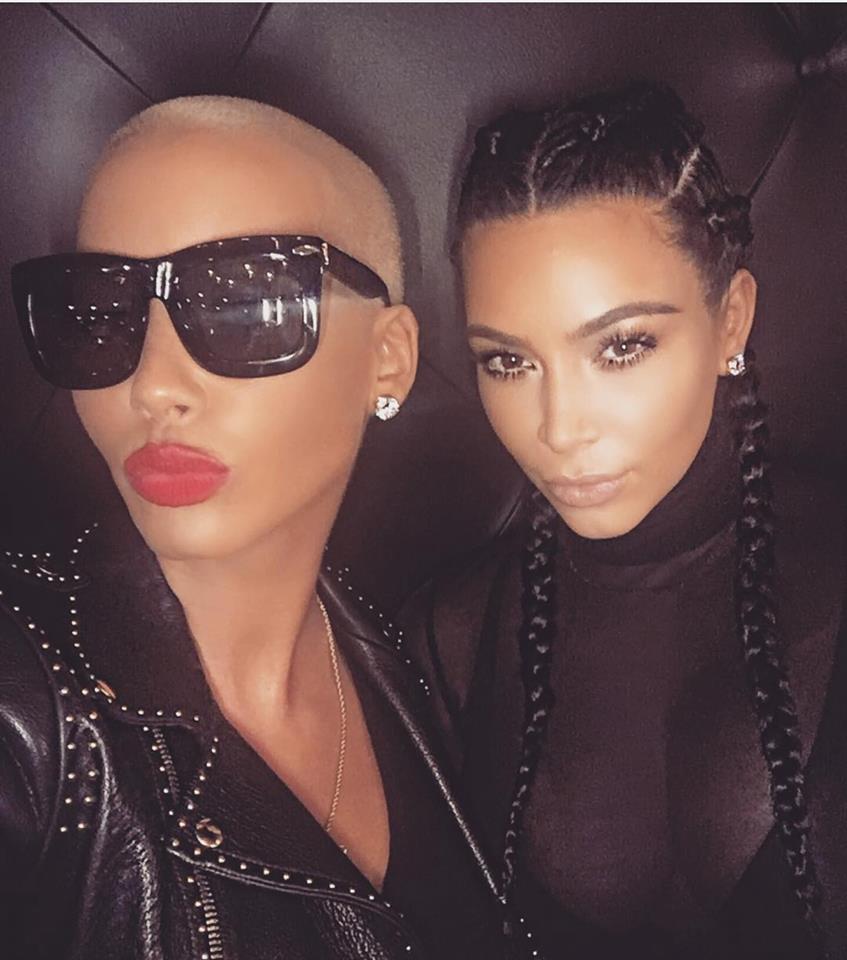 When the selfie of Amber Rose and Kim Kardashian popped up on our timelines this morning, we all were quite puzzled as to how the ladies went from seemingly being "enemies" one day, to now posing it up together.
Well now we have more details on exactly how the reconciliation all went down, and it appears that it was all thanks to Kim herself.
via E!
"Kim called Amber directly and squashed this beef once and for all," a source close to Amber tells E! News.
Later in the evening, Amber was seen partying at AOD, where BFF Blac Chyna, who is dating Rob Kardashian, was hosting a party. As you might recall, the Kardashian sisters do not approve of Blac and Rob's relationship.
The "sisters are livid about their relationship and not supportive of it at all," another source shared with E! News.
In fact, they think their brother is betraying them. "All the sisters are united and think Rob is being disloyal," a second source close to the family revealed to E! News. "They want him to be happy, but they're just so over the whole thing."But it doesn't look like Blac's friendship is affecting Amber and Kim's relationship. "
At the club Amber was bragging to friends what a mature thing Kim did," our insider says. "Kim called her up and invited her to her mom's house to talk. They squashed all beef and they really got along. Amber thinks Kim is great."
The source adds Kanye had nothing to do with this.
Meanwhile, it appears Kanye West and Wiz Khalifa have also patched up their short lived feud according to Yeezy.
Me and Wiz spoke yesterday. Great convo. All positive.

— KANYE WEST (@kanyewest) February 2, 2016