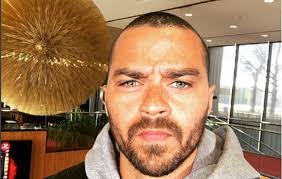 Jesse Williams' has become quite the topic of conversation since he spoke out on racism, injustice and the way society looks at people of color during his 2016 BET Awards speech a few weeks ago. So much so that a person by the name of Erin Smith decided to create a petition to attempt to have the Grey's Anatomy actor fired from his role for what they say was "reverse racism" in his speech.
The petition's creator, goes on to claim that Williams even used 'racist hate speech' during his speech,
Jesse Williams spewed a racist, hate speech against law enforcement and white people at the BET awards. If this was a white person making the same speech about an African American, they would have been fired and globally chastised, as they should be, but there has been no consequences to Williams' actions. There's been no companies making a stand against his racist remarks and no swift action condemning his negative attitude. Why was Burke's character fired from Grey's Anatomy after his inappropriate homophobic slur, but nothing for Jesse Williams? Why the one-way street? Why the support for a hater? Why the hypocrisy? #AllLivesMatter All humans bleed the same color. #EqualConsequences4RacistBehavior
Well it didn't take long for Jessie's boss and creator of Grey's Anatomy, Shonda Rhimes to clap back at the petition and its signers.
Um, people? Boo don't need a petition. #shondalandrules

— shonda rhimes (@shondarhimes) July 5, 2016
Do not promote empty people & their tantrums. Pure clickbait to gain followers, attention & money, for themselves, not you. Never you.

— jesseWilliams. (@iJesseWilliams) July 3, 2016