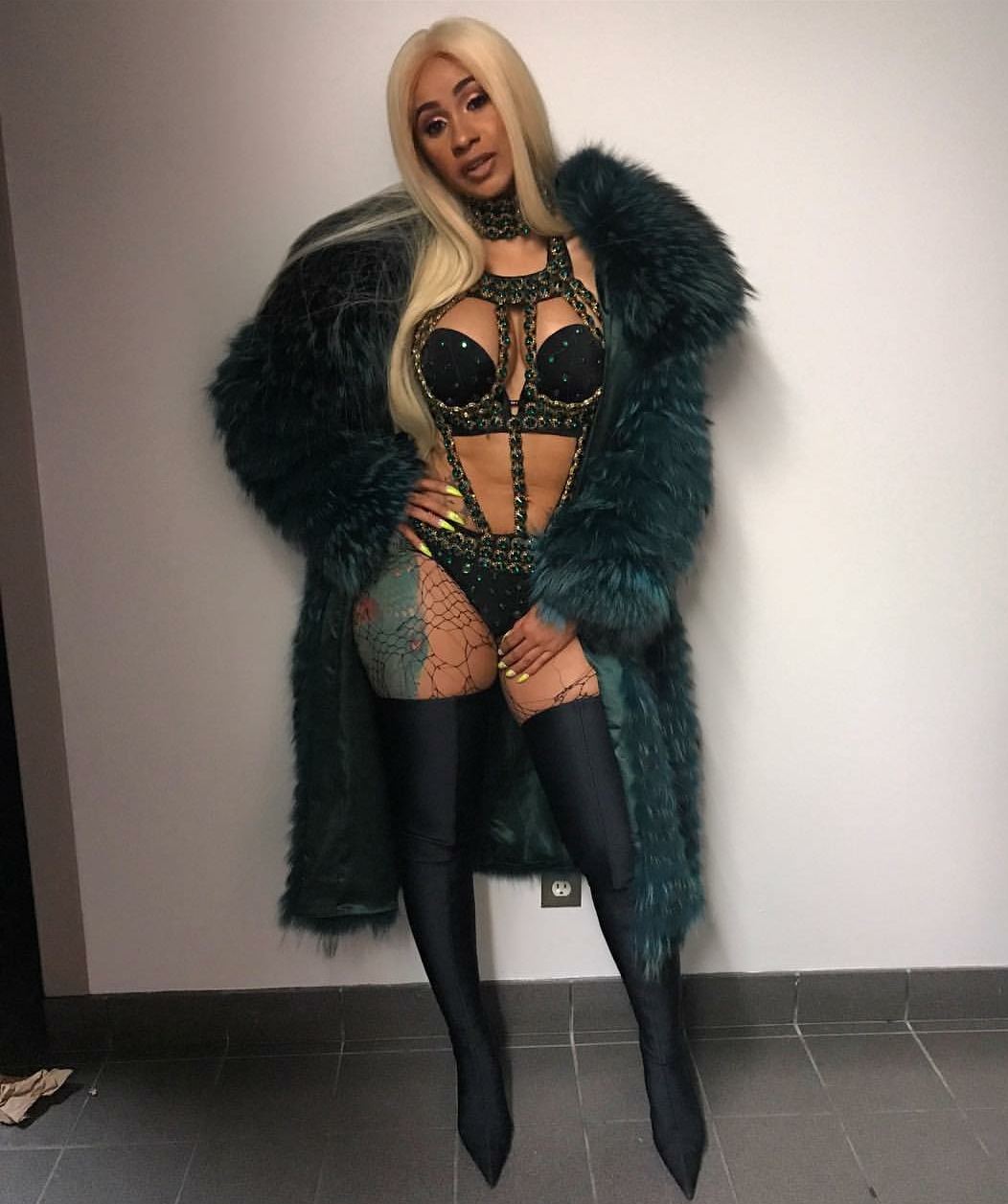 Could Cardi B shoes be coming to a store near you soon? If a post shared by Murder Inc. head honcho, Irv Gotti is anything to go by, then yes! The Hip Hop mogul took to Instagram on Tuesday and shared a snap that featured himself, Cardi, and another gentleman that has many on edge to see what Cardi has in store.
"Y'all ready for this Collabo?? Steve Madden and Cardi B!! Cardi's Shoes!! Powered by Visionary Ideas." While Steve Madden nor Cardi have confirmed the news, we sure have our eyes open. Cardi has made major money moves on Billboard the past several weeks and has become the games fastest rising star, so it's only fitting that she start planning her next business move and ventures.
In other Cardi news, the rapper just teamed up with Juicy J for his newest single "Kamasutra" where Cardi spits a fire verse and even pays homage to Trina. Get into it below.