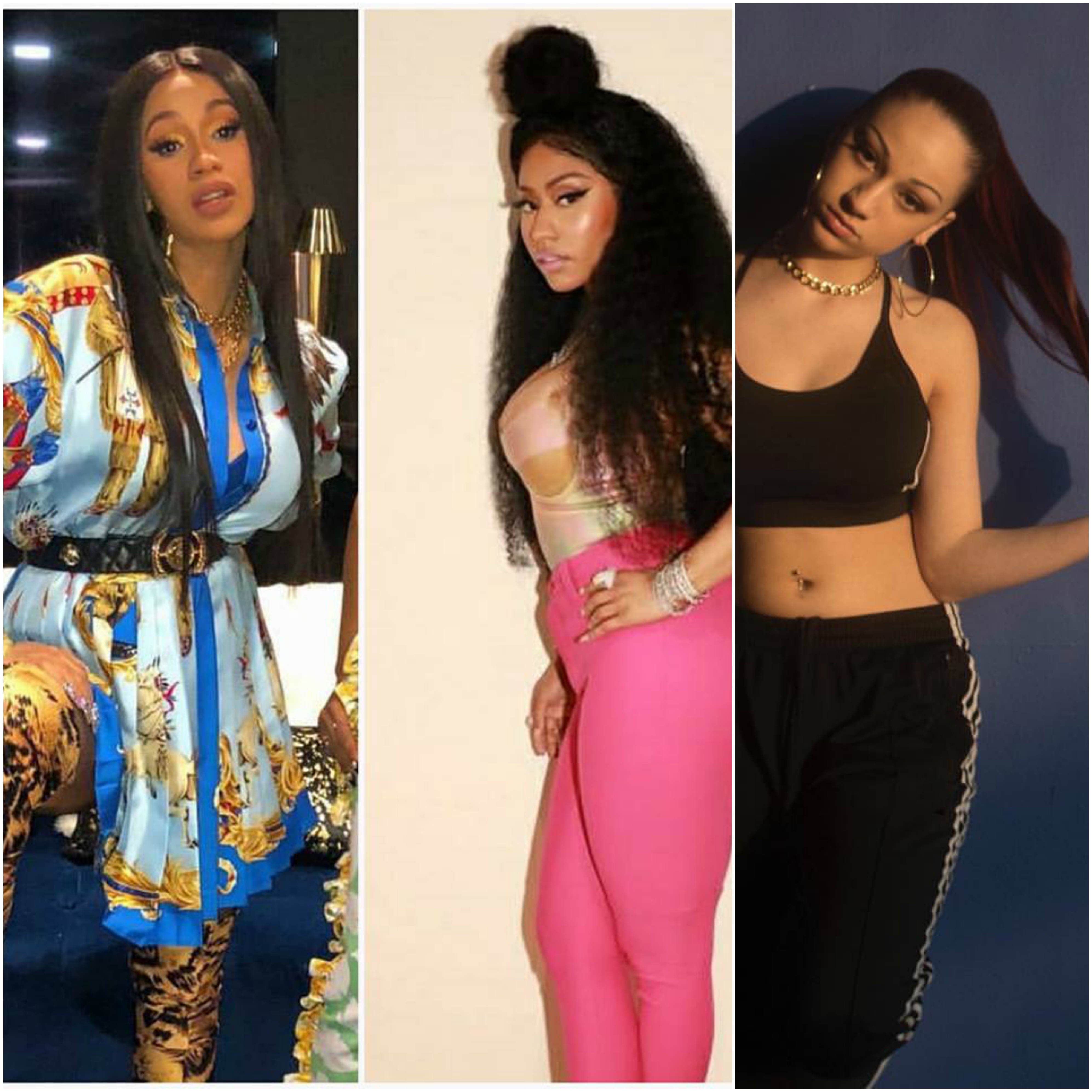 Yesterday Billboard released it's nominations for this years BB Music Awards airing this summer, and to the surprise and upset of many,  Danielle Bregoli aka Bhad Bhabie was up for Top Rap Female Artist. In case you aren't familiar, this is the young lady who coined the phrase "Cash Me Ousside" and was later signed to Atlantic Records.
Well today, TMZ caught up with the rising "artist" and was quizzed on her thoughts on who will win in the category alongside her, Nicki Minaj and Cardi B. Bhad gives all her props to Cardi while throwing some big shade at Nicki.
"By being nominated, I already won," she said. "But obviously Cardi is gonna win. She really deserves it. I'm just getting started."

"Cardi is way better than Nicki," she added. "I don't care what anyone says. Cardi actually says stuff. Nicki just has attitude. So what? Wow! Big deal."
Get into her thoughts below.