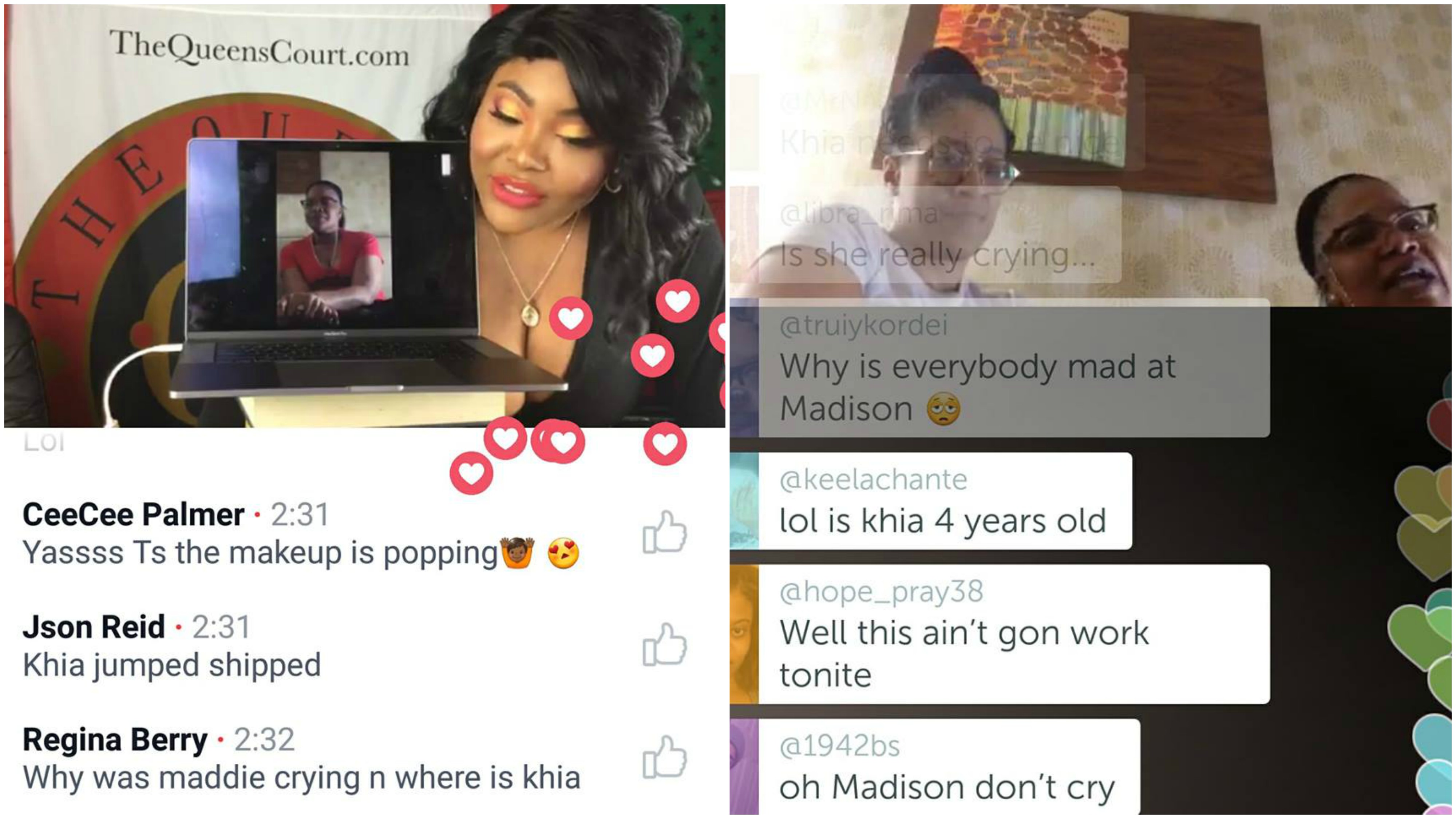 I told you days ago that Mo'Nique was slated to appear on 'The Queens Court' with TS Madison and Khia, and on Monday night fans tuned in as the ladies went live with upward of 25k viewers tuned in during one point of the broadcast.
Things instantly went haywire as there were tons of technical difficulties including bad lighting, delayed playback, audio issues and more. Meanwhile, Mo'Nique was on the line and ready to go. Viewers watched as TS scrambled to keep things together and get the issues in order as the broadcast went in and out, but her co-pilot, Khia, was frustrated with the mishaps and ultimately walked off the show during the live broadcast.
From the Queens Court live stream it was hard to tell what exactly happened, but over on Mo'Nique's periscope, she was live from the very beginning and we have a better understanding of what exactly happened. Mo'Nique even attempted to speak with Khia to convince her to stay but things went left. Get in below.
Hey my babies we getting ready to go LIVE WITH THE QUEENS COURT. https://t.co/nErnq2n36A

— Mo'Nique Worldwide (@moworldwide) February 6, 2018
Much respect and props to TS for trying to keep things going, and even to Mo'Nique for sticking it out through the mayhem. KHIA! YOU'RE ON THE DOCKET!