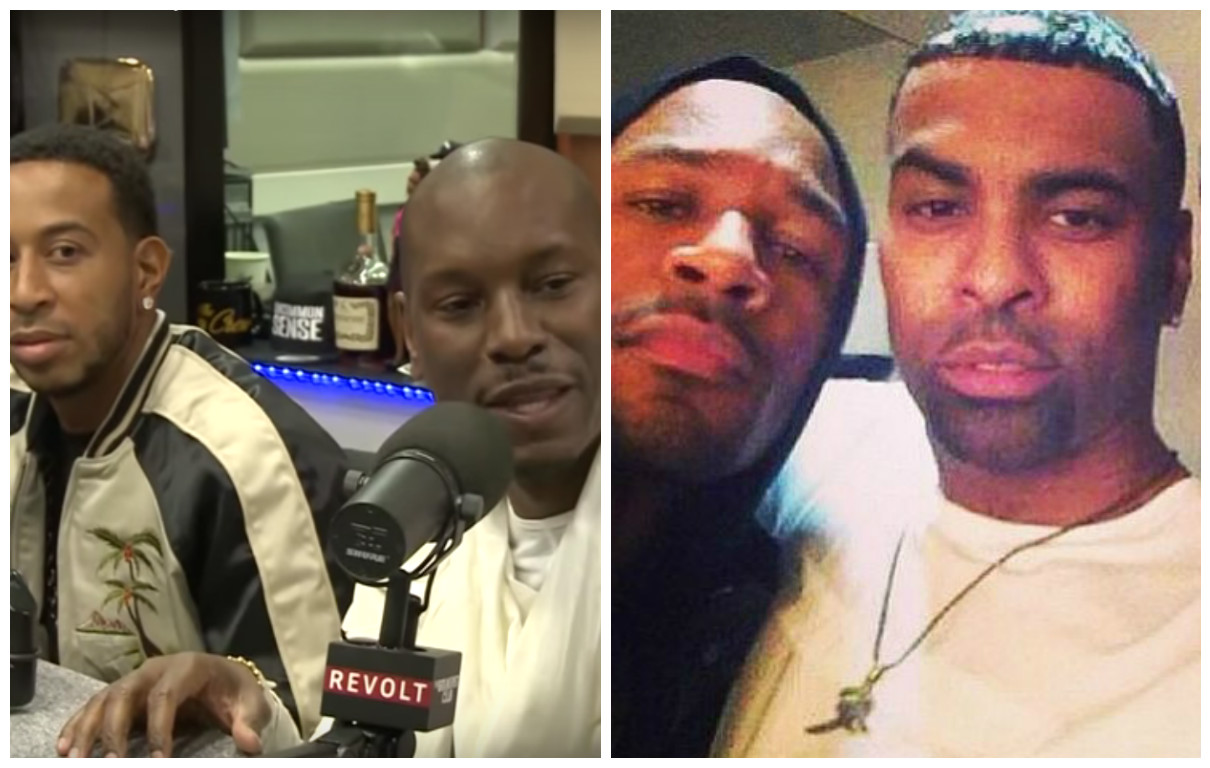 Despite the fact that they had broken up previously, then reconciled and promised fans a second TGT album, NOW Tyrese is saying their will NOT be a sophomore album for the collective.
During his visit to 'The Breakfast Club' this week alongside Ludacris to promote their new 'Fast & Furious' film, Tyrese blamed the demise of the trio's second album on group member Ginuwine. According to Tyrese, Ginuwine feels each member of the trio deserves an equal split, which is what Ginuwine and Tank had both said publicly before.
In a post that has since been deleted, Tank took to Instagram to defend Ginuwine and clap back at Tyrese. This feels like deja vu all over again, but get in below.
What's crazy to me is that @ginuwine is the most accomplished artist in TGT but being talked bad about in this interview as if he hasn't earned his keep! Sad what your brother will do to ensure he has more than you! TGT is a moment for music culture not a dick measuring contest. TGT is a group not an individual effort but I guess everybody can't buy in to a team concept when you don't know what it is. TGT is no more because @tyrese feels he's a better than me and G! Doesn't have more hits, hasn't sold more records, but somehow he's better..smh We can't even get to the second album before Niggas start with this David Ruffin shit! #NoLoyalty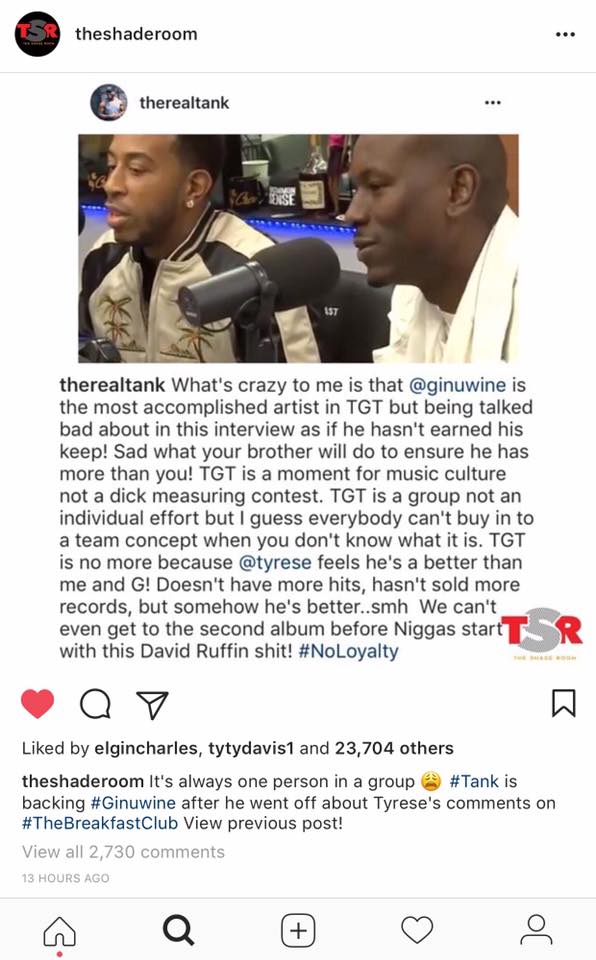 Tyrese has yet to reply but Ginuwine surely did.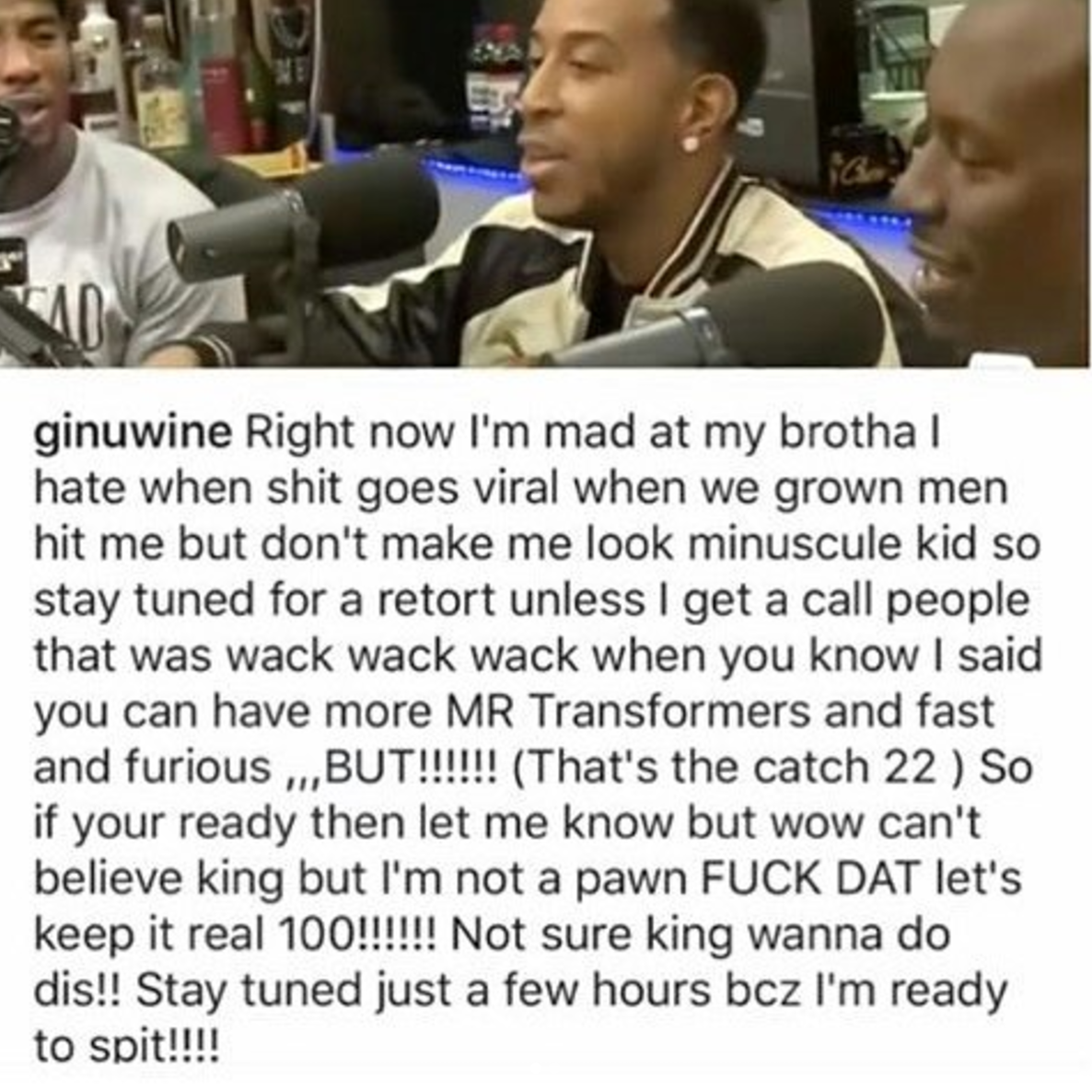 At this point, we suggest that Tank and Ginuwine find another 'T' and move forward without Tyrese. What do you think?