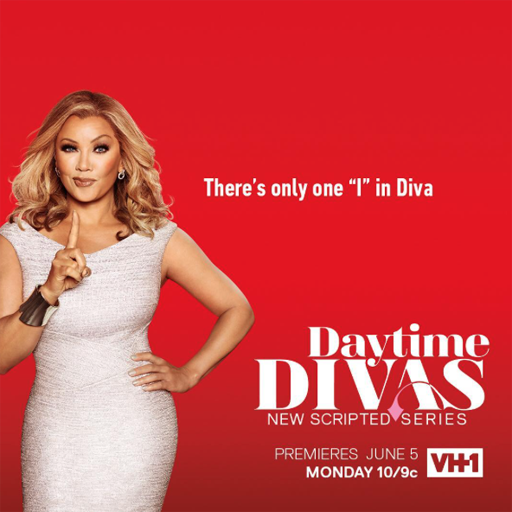 VH1 is the home of ratchet reality TV, and it continues to thrive with hit franchises such as 'Basketball Wives,' 'Black Ink Crew,' 'Love & Hip Hop' and other reality themed shows which are ratings winners on the network.
However, they aren't quite as lucky when it comes to their scripted/non reality programming, and according to reports, they've scraped their last standing scripted series, 'Daytime Divas' after just one season.
VH1 is saying goodnight to Daytime Divas. The satirical series based on the 2011 book Satan's Sisters by Star Jones, one of the original co-hosts of The View, is ending after one season, Deadline has confirmed.

With the cancellation of Daytime Divas, and The Breaks and Hit the Floor moving to BET, VH1 is becoming an unscripted-only network.

The series wrapped with a two-hour finale on July 31, during which Maxine (Vanessa Williams) was arrested for her husband's murder. But she actually was covering for the real culprit, her son Shawn (McKinley Freeman).

The cancellation was reported first by Deadline's sister pub TVLine.

The series was set behind the scenes of a long-running daytime television show, chronicling the fireworks that erupt daily between the five female co-hosts. Onscreen, they are best friends with five very different points of view, but behind the scenes, they inhabit a world of power struggles, cat fights and cocktails.

Williams starred as Maxine, the creator/host of the popular talk show The Lunch Hour. Joining her as co-hosts of that show were Tichina Arnold (Survivor's Remorse) as Mo, Chloe Bridges (The Carrie Diaries) as Kibby, Camille Guaty (Scorpion) as Nina and Fiona Gubelmann (Wilfred) as Heather.
Although not must see TV, 'Divas' was certainly entertaining and kept my attention during it's short lived run. Sad to see it go, as the show had promise and good potential.