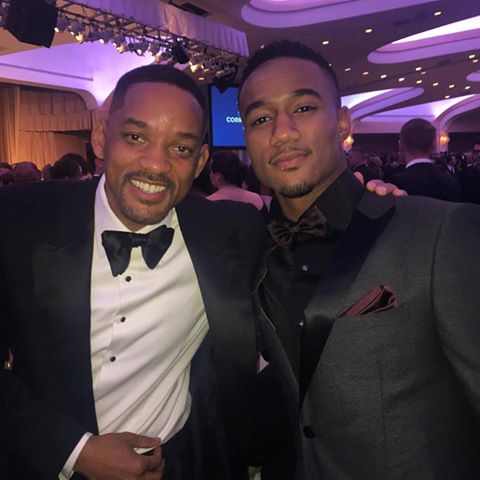 Will Smith's character Steven Hiller, may have been killed off in the upcoming Independence Day: Resurrection sequel, but his characters son Dylan Hiller is stepping up to the challenge to kick some alien ass in the upcoming release.
Despite being killed off, things were all love between Will and actor Jessie T. Usher, who plays his son in the film. The two met for the first time this weekend in DC during the White House Correspondent's Dinner events, and according to Jessie, it was one of his career highlights.
The actor took to Facebook to share a snap of he and his "idol" and we must say, it would have been something to see both of them together in the film to duke it out with the extraterrestrial in the fight to save planet earth.
In case you missed it, 20th Century Fox unveiled the second trailer for IDR just days ago, and this one is even more action packed then the first. Get into it below.