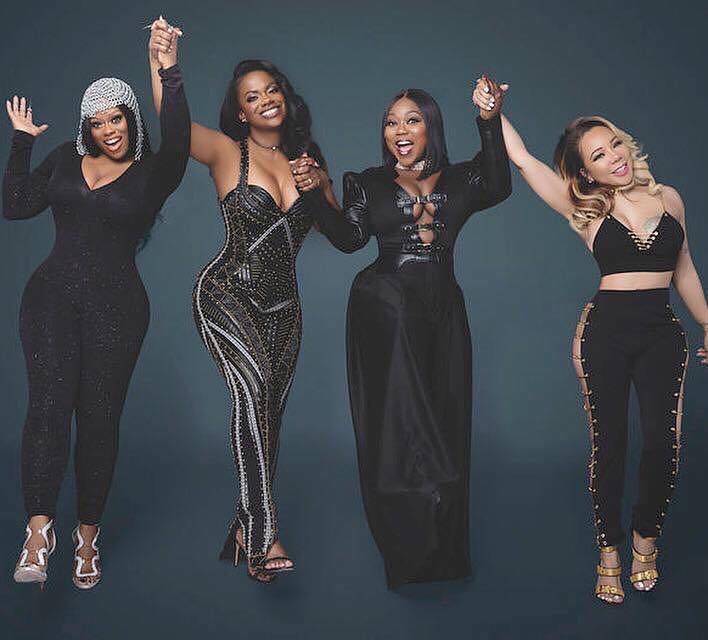 Following their super successful 'The Great Xscape Tour' which practically sold out all 29 U.S. dates and wrapped last week, the ladies of Xscape may be giving the fans one more go round–and reportedly Kandi Burruss will return.
It's no secret that the ladies revealed that once the tour wrapped, that they would be doing various spot date performance and also releasing new music via their 'Here For It' EP, but without Kandi.
Well during a recent interview where LaTocha, Tiny and Tamika were promoting their new music as a trio, they revealed they will be back on the road by summer as a foursome, once Kandi is done with her Broadway run. They also dished on their reality show and if it will return.
Get into at the 7:00 mark.
https://www.youtube.com/watch?time_continue=427&v=Gw3m5kvaPvg