Following Azealia Banks' lengthy interview this morning at 'The Breakfast Club' where she talked about quite a bit, but the most notable highlight was her thoughts on rap counterpart, Cardi B, now Cardi is clapping back.
The 'Bickenhead' rapper is responding to Azealia's claims that she is illiterate and also seemingly appropriating black female hip hop culture. Cardi took to social media to respond with a series of clap-backs including a snippet from a recent interview where Banks reportedly gave Cardi props for her album. Get in below.
Why is it that male rappers can speak how they want act how they want but people constantly bash me for it ? Why do i feel like i have to apologize for being who i am ?talking how i talk and being what ya call "Ghetto " wtff .LEAVE ME ALONE !

— iamcardib (@iamcardib) May 11, 2018
Every week it seems like I'm in somebody's mouth .Why was nobody talking about me when i was on love and hip hop ?all of a sudden I'm the reason why the world is such a terrible place .I be minding my business i wake up and boom something about Cardi !i don't get it ??‍♀️

— iamcardib (@iamcardib) May 11, 2018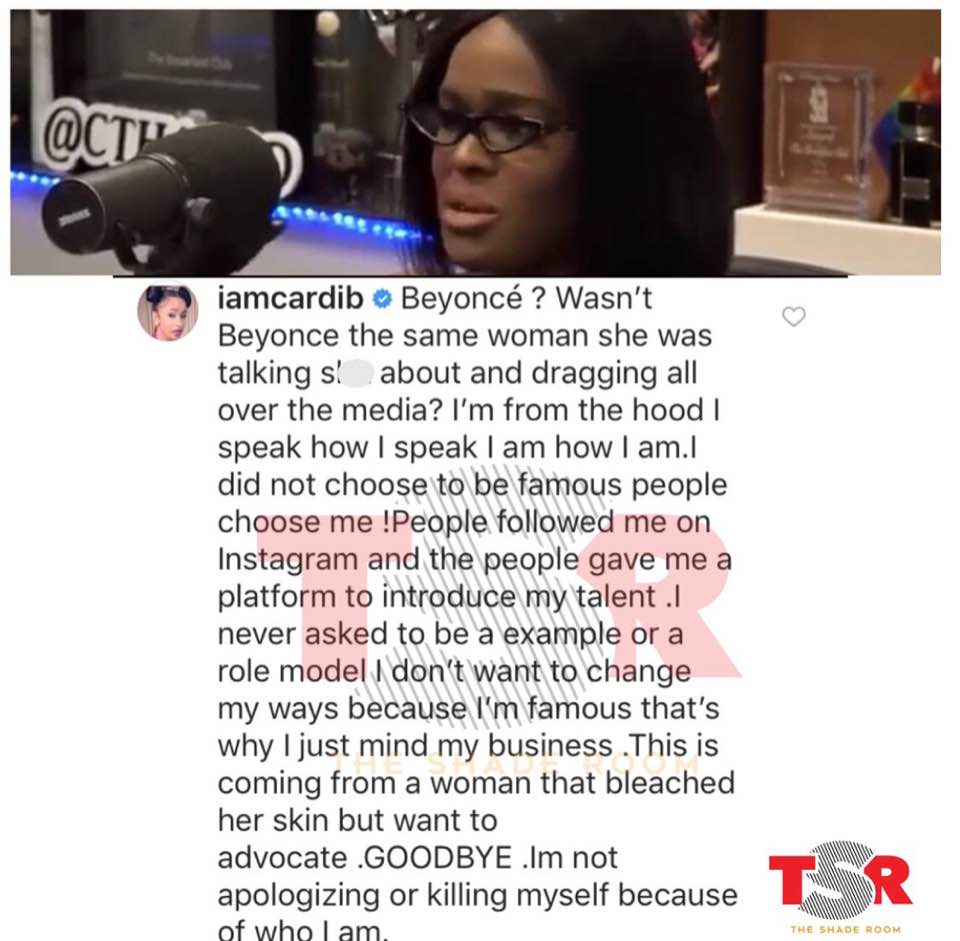 As expected, Banks responded again.
Someone please come get Yara from ESL room 205.. she's ripping her hair out and throwing milk around the lunchroom again https://t.co/eV7P7rEEKh

— CHEAPY XO (@cheapyxo) May 11, 2018
In a tweet that was since deleted, she also posted:
You were gyrating on stage at Coachella with a baby in your stomach …. telling rolling stone that you don't use condoms as if HIV is not a huge health issue for many of your black female fans… it's sloppy… do better sis. https://t.co/eV7P7rEEKh

— CHEAPY XO (@cheapyxo) May 11, 2018