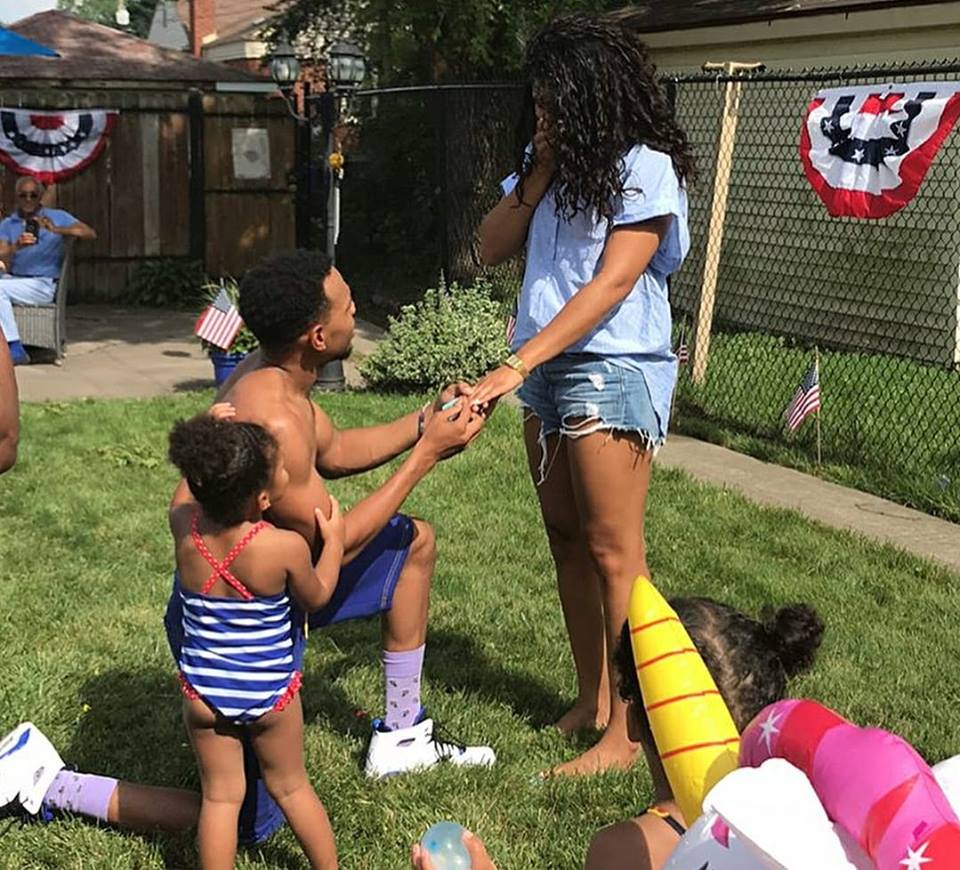 Chance The Rapper is living his best life, and on the 4th of July he proposed to his longtime girlfriend, Kirsten Corley during a family cookout.
In footage shared on social media, Chance is seen getting down on one knee before Corley with their 2 year old daughter, Kensli Bennett front and center. Family and friends are cheering in the background as the rapper asks her to make him a man by being his wife. The couple have been together since 2013.
Get into the clips and pics below.