If you're a drummer, keyboard player, or play other instruments and looking for work, you might be in luck as Tamar Braxton is looking for an all new band after firing her entire crew.
"Well my band is fired( tag the bestest) ..CAUSE….my tour got picked up today officially," she said in a now-edited caption on Instagram Thursday, July 5.

The singer took the stage in Philly on Thursday with just dancers and a DJ after the band reportedly ditched her and lied to her about going to Essence Festival in New Orleans. That tibbit was unveiled when a fan commented on her IG post asking why the band was fired.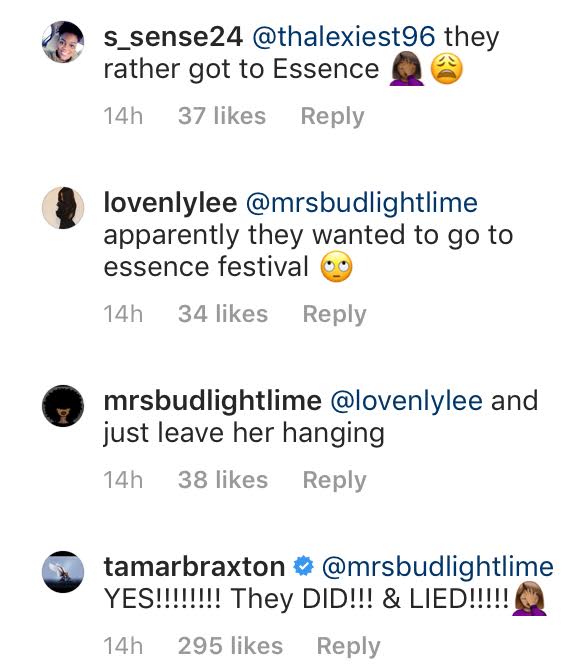 Meanwhile, Gossip In the City has reported that the band actually left because of Vincent Herbert, Braxton's estranged husband and manager.
"When asked about Vince, the band responded with a big 'f— Vince,'" the IG page claimed. Tamar has since deleted her post, but you can get into some of the performance clips below.