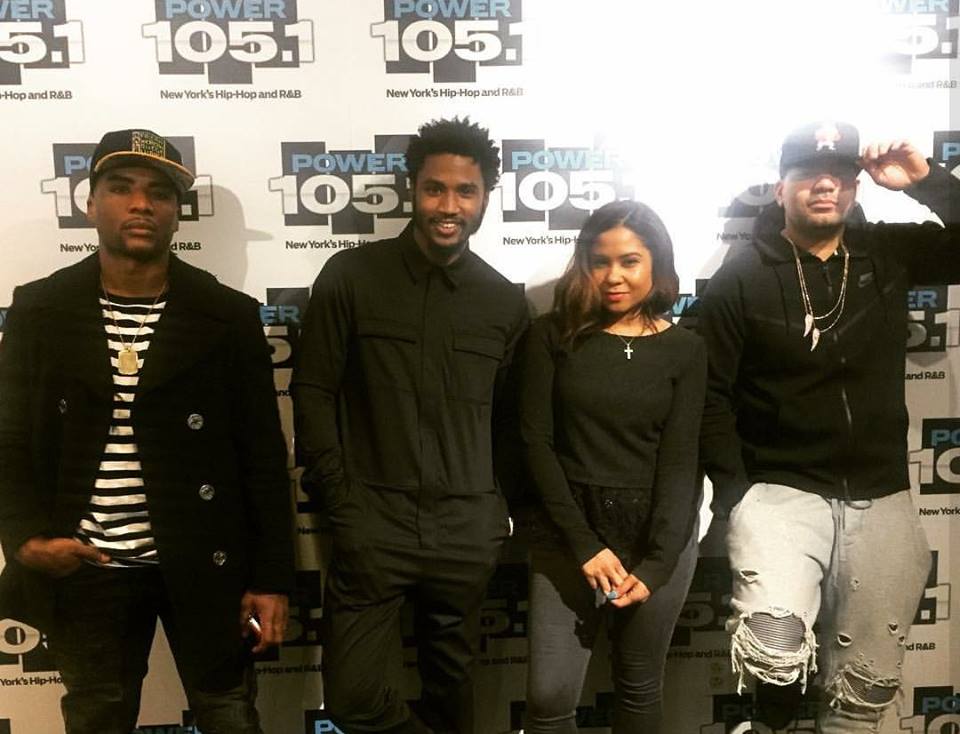 Trey Songz is on the promo trail for his new album 'Tremaine' that dropped today (Mar. 24) and one of his first stops was to visit his homies at 'The Breakfast Club.'
During his visit, Trigga dished on the album, his relationship with Drake, how he likes to sleep naked, and recapped the recent beef with he and former collaborator Nicki Minaj.
As you remember, Nicki took issue with Trigga following the release of Remy Ma's 'shETHER' diss record where she insinuated that Trey and Nicki slept together.
Nicki felt like Trey didn't shoot down those accusations and took to social media to blast him, while taking credit for giving him hits (via their collaborations) in case you missed it, recap HERE.
Although Trey defended himself then, he now is speaking on the incident with Charlamagne, Envy and Angela, and goes in on her. Get into it all including the Nicki shade at the 22:30 mark below.