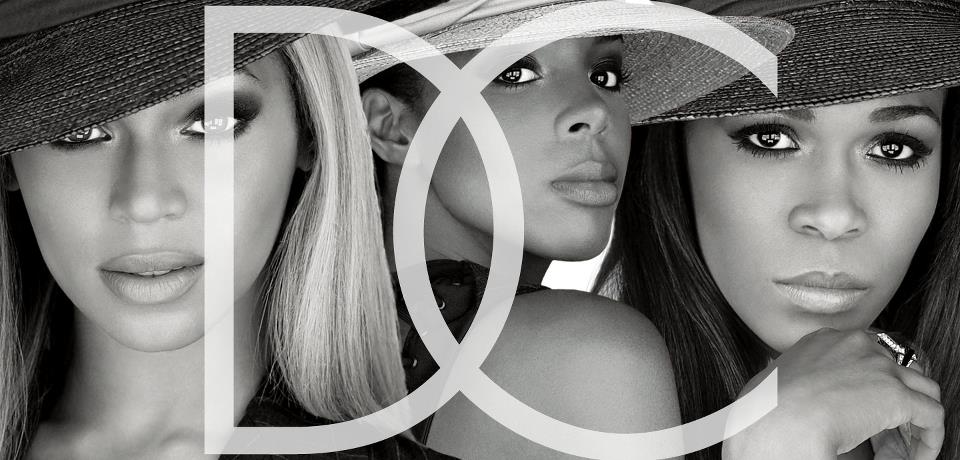 This weekend the televised showing of Michelle Williams 'Say Yes' performance from the '2015 Stellar Awards' aired and fans were sent into a frenzy to see her alongside Beyonce and Kelly Rowland.
Instantly reports began spreading that the ladies were in talks to reunite, but now a new report is alleging that not only are they reuniting for a 10 year anniversary tour and new music but they plan to do so all while dropping their group name 'Destiny's Child' all in an attempt to slight their group manager Mathew Knowles
Daily Mail Online has learned exclusively that the threesome want to do another ten-year reunion tour and intend to cut a reunion album – but they won't use the group name for that either.

And it's all by design.

'Although Destiny's Child is made up of the three ladies, Beyoncé's father and former manager Mathew Knowles owns one-fourth of the group as well. Anytime they do anything under the name Destiny's Child, he has involvement in it and money from it,' a source close to the group reveals to Daily Mail Online.

None of the members of Destiny's Child want any involvement with Mathew, who once managed each of their individual careers as well as the group.

Kelly was first to fire him in 2009, Michelle followed in 2010 and Beyoncé finally nixed all dealings with her dad after accusations of stealing money from her in 2011.

Mathew's marriage to Beyoncé's mother Tina Knowles ended after it surfaced he had gotten a woman named Alexsandra Wright pregnant. Once she gave birth to their son Nixon, Tina filed for divorce.

In 2014, it was revealed that Mathew fathered a second child, a four-year-old daughter named Koi.

'That it was claimed Mathew stole money from Beyoncé and then he sued to prove that he didn't was bad enough. But all of the extramarital affairs and children outside the marriage just made it so that Beyoncé doesn't have anything to do with her dad at all,' the source explained.

In late 2012, Beyoncé invited her dad to meet daughter Blue Ivy and to have a conversation with him that was chronicled for her HBO documentary, 'Beyoncé: Life Is But a Dream.'

But after  that, says the source, she stopped communicating with him again and his only access to her is via her assistant's work email address.

The trio's unwillingness to deal with Mathew is why they keep putting off a Destiny's Child reunion album and tour.

Their 2005 Destiny Fulfilled tour grossed approximately $70.8 million in the U.S. alone and according to Billboard it was the highest-grossing tour for either a pop or R&B band since TLC's FanMail Tour.

Beyoncé, Kelly and Michelle wanted to record a 10-year follow-up CD and launch a tour. They know both the album and tour could a huge seller and break tour records.

'The problem is they can't figure out how to nix Mathew from the deal. They all want more than anything to give the fans one last run of the group, especially since they all have their own individual success, but don't want to deal with Mathew,' the source explained.

It's unlikely that Mathew would allow the women to cut any deals without him.

His financial problems have been widely reported over the last year. Having once earned millions of dollars, Mathew told a court during a child support hearing in 2014 that he only made $127K in 2013 and has expenses of at $51,000 a month.